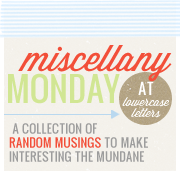 ONE.
I have SO been slacking in my blogging! Since having Makayla my time to get online is usually sparse and sporadic. Advice needed..how do you new mommies out there find time to blog? Seriously! I don't want to neglect my blog (and the few readers I have)..I enjoy it too much and enjoy reading other blogs as well.
TWO.
Little Makayla will be 3 MONTHS old in a couple days! Where did the time go?? I wish she could stay this age forever..she's just so darn cute!
THREE.
We went for a stroller walk in our neighborhood this evening. Lovely! The weather was GREAT..finally a break from the summer heat..and we got out to enjoy it! Just wished I had remembered my camera... :-(
FOUR.
Needing to do a photobook through Shutterfly. Pronto.
FIVE.
Any other new mommies got the "I want to change my hairstyle" bug? I have it and am seriously close to making a drastic change to my 'do' this week. Stay tuned..pictures later this week may be shocking.....