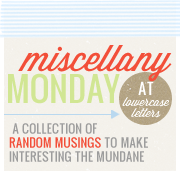 I know I kinda disappeared off the face of 'blogland' last week after wednesday's post. I spent last wednesday traveling w/my parents to Kentucky to see my grandma in the hospital. She had a heart attack and was still being kept for some testing. We got to see her for about 2 hours was all..but I was grateful for that time! She seemed in really good spirits despite the circumstances. However I found traveling that far (to and from) in one day when your 26 weeks pregnant isn't the easiest! Needless to say..I was pretty pooped after the trip and spent the next day recouping. Overall it was a good trip though and I'm glad I went!
Friday was a rather rough day around here. My hubby's 17 year old Beagle/Curr mix "Blaze" passed away. Sure, she was 'our' dog..but I counted her more his than ours because he had her before we ever started dating. It hurt me to see him hurt..but thankfully he's ok now. In fact, we're looking for another dog already! Will be exciting to see what we end up getting! Oh and in case your wondering..Blaze passed away from breast cancer if you can believe that. I never knew dogs could get such a thing..but apparently so. We found out last year thats what she had (one breast was MUCH bigger than the other) though she had been that way for quite some time. In the end..the cancer got worse VERY quickly.
Onto some happier news!! Last week I got Makayla's bedding and tree wall decal thru the mail..woohoo! I was especially excited to get in the bedding to see how it looks..since I bought it off of ebay. Gotta say..I am happy with what I got and have no regrets. The tree decal is awesome and just what I expected. I cannot WAIT to see how her little nursery is going to come together in about a months time!! We have painting to do in the month of march and of course after we paint, the decal will go up. Can't wait!!!
Any of you preggo ladies out there had any problems with gas bubbles in your belly? Saturday night I felt terrible. First, my legs were cramping..like restless legs. Then later on it felt like I had a huge gas bubble on the left side of my belly! Ugh! Sleep didn't come easy that night but thankfully by morning (and spending half the night on the couch) it was gone. I hope that never happens again!
Its a rainy monday here today. The weatherman was calling for strong storms in our area, and after hearing the thunder crack so hard this morning before I got up, I believe it! It sounded like the windows were going to shatter at one point it was so loud! Just hopefully we don't loose power and nobody gets hurt during this storm. It does make for a rather cozy day though, I might add. Ravey is enjoying it..sitting in her cat treehouse in front of the bay window..sleeping. Sounds like a good idea......