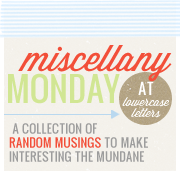 Hope everyone out there had a great weekend! Ours went pretty good..the most exciting thing was we got to visit the town of Beckley, WV for the first time in probably 2 months!! Yay! The winter weather usually keeps us from getting over that way because its technically considered part of the 'mountains' of WV..and believe me..the 'mountains' ALWAYS gets way more snow than we do!! So it was great getting over that way. Plus..I got my hair trimmed! Pictures to come in tomorrow's post! :-)
My sweet hubby bought me a Valentine's gift while we were out on the town as well! Its so gorgeous..here take a look...
Only instead of the blue stones..it has opals (the website doesn't have the exact one he got for me)
Aren't I a lucky gal?!?!!
Yesterday, my hubby was inducted into the union at the mines he now works at! Such an exciting day for him and us as a family!! I only wished that women were allowed so I could have gotten a picture of him getting sworn in. Of course..thats probably why they don't let wives attend....
Dinner yesterday was a total disaster with a capital "D". Ugh..I hate it when a new recipe isn't what you think it's going to be! I tried a new one from one of my magazines called "Garam Chicken Masala". It was a slow cooker meal with chicken, sweet potatoes, some spices..cooked in coconut milk and a little bit of chicken broth. Sounds good..right? I couldn't have been more wrong! At least our dog liked it!
Since I'm not a football fan..I'm not going to comment on the Super Bowl that was on so many people's minds and agendas over the weekend. I did however look at some of the commercials on You Tube and loved these:
Bridgestone: Beaver
McDonalds: Bears Love Fries
Doritos Pug
Pepsi Max: Love Hurts