Linking up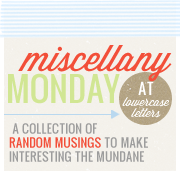 &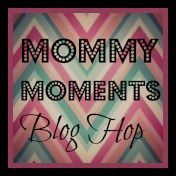 I LOVE watching my girl grow!
I've been working on a couple small projects. First one is hard to show in pictures..but trust me..it looks sooo pretty!! I painted Makayla's closet door the same color I painted her dresser (dark brown) and GLITTERIZED it! I just blew some iridescent glitter onto the paint while it was wet and coated with some poly when it was all dry to give it a nice shine! I love the way it turned out! I still have to paint the hardware on the door knob. The glass knob is new but we had to use some parts off of the old knob to make it work. Confusing..I know. But my only thing now is I know the trim would make everything look so much better if I painted it too but oh...my...gosh. I SO don't want to get into a project of that magnitude! Anyways..whaddya think?
you can't really see the glitteriness in this pic...
better in this one..but lots of glare from the camera flash..like I said..hard to show in pictures! :-/
We were at the

Tamarack

last week over in Beckley for a job fair they were holding and Makayla spotted these cute, homemade owls!! Well..I said thats good..mommy can make them WAY cheaper than the $27 price tag that the big ones had on them! Mine turned out rather well! I only spent around $9 on material and I can still make many, many more!
I've still been baking. ALOT. Its been a good stress reliever for me lately. Not so good for my waistline. :-( I've made homemade oreos, peanut butter cup smores bars, pumpkin cinnamon roll sheet cake, and no bake cookies in the past probably 2 weeks. I know..thats ALOT! Its always fun to experiment with new recipes though, right?! 

I want to de-clutter my house in the worst way right now. I just got done cleaning (dusting, sweeping, mopping) so I feel 'some' better. But I still have alot of clutter that needs cleared up.

I also need to finish my fall decorating! I have some up but not all of it. I'll do a post on that once its complete.

I cleaned our church parsonage last week and found they had a huge leak in the roof and some of the ceiling had collapsed in one of the bedrooms. I hated to break the news to the church members..but at least now they can get things fixed before it gets any worse. I guess it was a blessing in disguise!

Speaking of blessings..I've been able to witness to someone near and dear to me here lately. Its been going really well too!! Pray for me that God will use me and give me the right words to say to this person. Ultimately..I'm hoping this person accepts Jesus into his/her heart no matter who witnesses to them.
And we'll end on that happy note!