I recently had the opportunity to read, "What's Your Mark" by Jeremy Cowart. When I received it in the mail I was pretty excited to get started! I read online that it was basically about how we 'make our mark' on the world as Christians and I thought it would be a really inspirational read.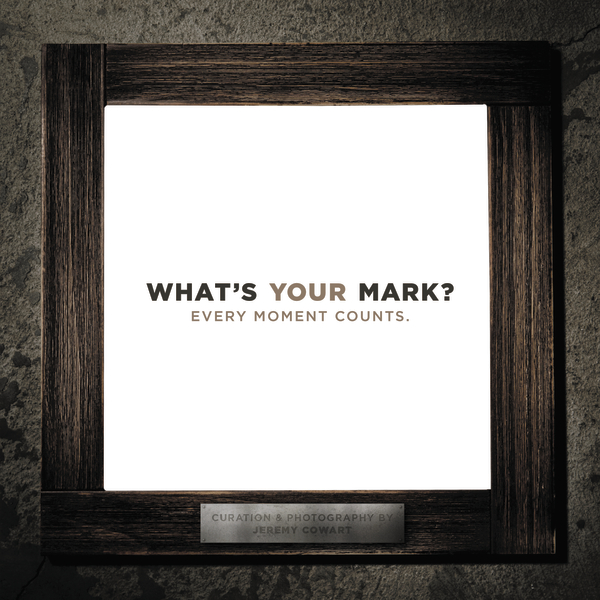 I have to say, I was kind of disappointed!! Instead of feeling inspired, the layout of the book was rather choppy. I started reading and it was short stories of people who had done this and that in their lives that turned into something life-changing or inspirational (think twitter, song writers, educators). While I found these stories easy to read and mind provoking, it was still 'big successful' people and not 'everyday folks' that I could relate to better in my own life.
Mixed in between the short stories of those people were related bible scriptures. While it went well with the short stories, it all became 'choppy' in my opinion. I would just really get into reading the scriptures, only to be interrupted by a couple 'short stories', and then have to pick back up, several pages later, with the bible study once again. It made the book hard to read.
I guess all in all, I like a book that is easy to read and relatable, and felt this book fell short of my expectations. For some though, it may be an easier read than it was for me!
This is my honest opinion based on reading this book. To find out more about free books for bloggers, go to
Booksneeze.