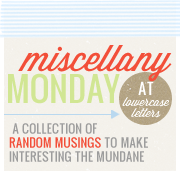 ONE.
Everyone has either been talking about the "Royal Wedding" or Osama Bin Laden's death (which is still rather 'new' news). The royal wedding was amazing, as expected! But I didn't get up at 4am to watch it..no way! I did see their first kiss live on tv though (thanks to my dr appointment that day I was up earlier than usual)..so sweet! Loved Kate's dress..simple, elegant, appropriate. She's one classy lady! Wonder if when Harry gets married if his wedding will be of this caliber?? He seems like one wild man! LOL!
TWO.
I 'think' I've finally discovered a way to sleep that'll keep me comfortable throughout the night!! I'm going to try it tonight (fingers crossed) so I'm hoping it works. I've not slept the best for the past several days..the further along in my pregnancy I get the more uncomfortable I get as well. After much tossing and turning last night..I found having a pillow behind me (for back support) and one in front of me (for tummy support) along with the fan running (because I get HOT!) I was out like a light after getting into this position. Oh how I hope this works from here on out!!!!
THREE.
Got back from H & R Block this morning w/hubby. We got a lovely letter from the IRS last week stating our returns from last year weren't right so we had to get everything straightened up. Don't wanna mess with them thats for sure!! Which is exactly why I don't do our taxes to begin with..they'd probably show up at my house with handcuffs if I ever attempted it..I'd probably mess them up so badly! At least this way I have someone else to blame if something doesn't get done right..ha! And the good news..they actually owe us more money..ROFL!! Score one for us!
FOUR.
Stopped at a yard sale on the way home..first one of the season!! Woop woop!!! And I racked up on some awesome little clothes for Makayla!!! The final total? I think it was like $8.50..and everything was name brand..totally brand new condition. I could have spent another hour down there looking (and buying) but hubby had to get home to get in bed after working all night. Oh how I am looking forward to going to more yard sales this year!! :-) Pics to come later this week!