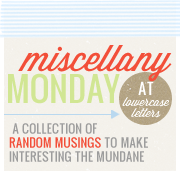 Happy Monday everyone!!
~one~
Well..the last weekend me and Damon will ever have it just being "us" is officially over. He'll be working the next 2 which means the next weekend he'll be off will be Memorial Weekend. Makayla will be here by then! So hard to believe..but we had a nice weekend together. Busy..as usual..but I can't think of anywhere I'd rather be than with my man. :-)
~two~
So I told Damon when we were out on friday that I'd REALLY like to have a nice gate built between the house and garage (aka..the breezeway) since our little metal gate was literally falling apart and the cat (Thomas) could walk right thru it. I wanted a nicer gate for those reasons, plus many others, namely once Makayla is walking (I know..long time before that happens..but time has a way of slipping away from us!) I didn't want her to be able to run out into the front yard within seconds. And we have a particular nosey neighbor nearby that I know in the past has came into our backyard..while we were not home..to look at our dog. She left evidence (a dog biscuit)..so I know who it was. I don't like people coming into my yard when I'm not home and nosing around. So a gate was in order!! My sweet and talented hubby is GREAT when it comes to working with wood (he's worked at Broyhill Furniture years ago) so he ended up making one for us! I love the way it turned out..will probably put some kind of stain on it later on down the line..but here is a picture of our new gate!!
~three~
We had a nice Mother's Day on sunday..heard a wonderful sermon at church that morning then had a cookout at my parent's house in the afternoon. The weather couldn't have been better for the occasion! So hard to believe next mother's day I'll have my own little one!! Here is me and my mom...
~four~
I do however have my furbaby that I've always celebrated Mother's Day with..Miss Ravey! I am her momma..which deserves to be noticed. She's always been my little girl..my kid..my sweetie. I love her so much!! Here is a picture of us yesterday celebrating our last Mother's Day where she doesn't have to 'share' me!
~five~
Lastly, I thought you might be interested to see some of the flowers thats blooming around our place as of today! After getting back from a yard sale a little while ago I decided to take a couple pictures, for your viewing pleasure! My purple japenese iris has finally bloomed (I think they are a tad late this year) and what we call a 'bubbyrose' bush has been blooming for quite some time now. I LOVE that thing..it smells like fresh cantelope..no kidding!!