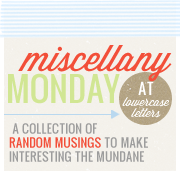 I feel like I'm SO behind on my Christmas decorating!! Normally I really get into it the weekend after Thanksgiving..but unfortunately I've had a cold since last week thats had me down. We did however, manage to get the tree up yesterday and put lights on it!!
I don't know if this has started since I got sick or a couple of days before..but I've had a really bad bout of insomnia for about a week now. I've read pregnant women suffer from this..any of you that are preggers out there..have you dealt with this? If so..what helps?!?! I'm desperate! Not being able to sleep good and tossing and turning at night makes me feel like I'm harming my baby! Any ideas are appreciated!!
Thanksgiving was good around here! We had dinner with my parents, as we always do every year. I made the mashed potatoes, brussel sprouts, apple pie, and cranberry pie! Yum! Only bummer was Damon had to work..but thankfully since he works nights it didnt interfere with the daytime activities (though it did make for a tiresome day for him).
I never filled everyone in on Damons birthday last monday!! It went really well and he loves his new Wii!! Here are a couple of pictures from the days events!
(He was holding the box upside-down as you can see..lol!)
Oh..can't forget Black Friday shopping! Yes..I did go out with my mom and we had a great time overall! I did start going downhill after we ate (my cold kicked into high gear) and we didnt stay out as long as we have in years past..but overall I really enjoyed myself. Brought home some great stuff too!! My mom bought me a bunch of maternity clothes for my birthday (coming up on the 12th!) and Christmas! I'm so pleased with what we found at Motherhood Maternity and Kohl's!!