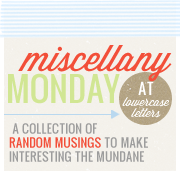 Not a whole lot to report about the weekend..since I've 'technically' still been recouping from that darn stomach bug I caught last week. Damon was off for the weekend though..which was great! And we did get out and about on friday even though I wasn't 100%!
While out on friday, we went to see Legends of the Guardian ~aka~ "The Owl Movie" we'd been wanting to see ever since we saw the previews for it back in the summer! Even though it was no longer showing in 3D..the quality of the film was excellent and very lifelike! And what I liked best was the overall storyline..sort of a battle between good and evil and showing how good prevails. Good for the kiddos!
Saturday Damon finally got to go squirrel hunting..probably his favorite type of hunting to do. Even though he didn't see anything..I could tell he really enjoyed himself. I visited w/mom and dad while he hunted. Was nice to see them since I hadn't been up there since monday due to my sickness!
Sunday was spent going to church (hearing a wonderful message) and watching the NASCAR race in Talladega (spelling?). Its by far my favorite race to watch!! I'd love to visit that track sometime..I can't imagine how it would be since its so huge in comparison to Martinsville (the only NASCAR track I've been to!). I was a little disappointed at the ending of the race just because it would have been nice to of seen them race back to the start/finish line..but the rules are the rules I guess!
And last but not least, I have an upcoming dr appointment this friday. I sure would appreicate all my bloggy friends prayers!! I'll definately let you know what I find out afterwards!