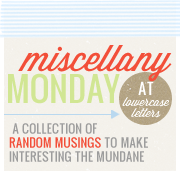 ~ONE~
For anyone who didn't read my last post on saturday..
CLICK HERE NOW!!
I blogged on the biggest life changing event ever! Plus if you haven't read it yet..it'll spoil the rest of
this
post! ;-)
~TWO~
So now that you've read my other post..you'll know that I'm 10 weeks pregnant! Its been one whirlwind of a weekend! I can't describe the feeling of knowing there is life inside of me. Its a great feeling though!
~THREE~
Saturday was spent lounging around the house in my pjs (can you say ahhhhh?). Much needed rest after the doctor appointment that was on Friday. I wasn't going to announce on facebook until Sunday afternoon about our exciting 'news', but Damon beat me to the punch Saturday morning when he got in from work! Since getting high speed, he's a total internet 'junkie'! Its so cute! Anyways, he made the big announcent on his facebook page, followed by a comment on my facebook page..so I HAD to write about it once seeing all of that!
~FOUR~
Church on Sunday was great for many reasons! We had 2 young boys who were baptized after the morning worship service..soo great to see those young men make a profession of their faith!! Also..Damon announced to our church family about our little one on the way..and asked prayer for us as well! It was so heartwarming! We got a round of applause and alot of well wishes. I LOVE my church family!
~FIVE~
So as many of you pregnant ladies out there on blogger know..the doctors like to make us have blood drawn and a bunch of stuff done once we've found out we're preggers! I have another doctor appointment tomorrow (tuesday) morning at 10am. PLEASE remember me in your prayers!!! The one thing I'm most nervous about is my blood pressure since it was really high when I was there on Friday. Its something I've always had problems with when going to the dr..but they've always wrote it off as 'white coat syndrome' because it ususally would go down. I'm just hoping for a good report when I go in for my 12 week checkup next week!!