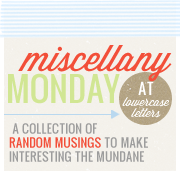 I know you've all been waiting patiently for this!!
It was one VERY busy weekend!! I'll start with saturday, and we'll go from there! After going to a disappointing yard sale early that morning, we came home and put together the crib for Makayla's nursery!! Perfect day for it too mind you, it rained all afternoon. Once we got the crib together (was a MUCH easier process than I expected), I couldn't help myself and went into 'decorating' mode! Once I got started getting all her stuff organized, sorted, etc, etc, I started putting it all in its rightful places and by the end of the evening, I had her nursery complete! Here is the finished product..I'm in looove!!!
(as you walk into the room this is how it looks)
(still have to paint and hang the mirror that'll go over the dresser)
(
This one turned out a little dark..but you get the idea)
You probably noticed the big tree decal I have on the wall behind her crib! I worked on that friday night after Damon left for work. It wasn't too hard to do, but definately tedious work! I ordered the decal online on ebay. If any of y'all would like to know the seller, just drop me a line and I'd be happy to share! I've shared a few times my 'inspiration' for Makayla's nursery. A few years ago (before I was 'bit' by the baby bug!) I saw an interview given by Samantha Harris after the birth of her baby girl. They toured her nursery and I thought it was THE prettiest thing I'd ever seen! So here ya go..for comparison purposes....
Seeing this reminds me..I still need to get a nice rug for her room!
Along with her bedding also came a cute toy bag..I have it displayed on the wall just as you enter her bedroom.
And a closer look at her bedding, its 'french toile' print in pink and brown and I also bought it on ebay!
You may have noticed the two signs I have hanging over from her bed with the letters "M" and "G"..I made those a while back! Love them! I just bought some scrapbooking paper at Hobby Lobby and some stencils and cut out her initials and glued them onto the paper! Found the frames at Walmart pretty cheap..like $3 a piece I believe. Easy project!