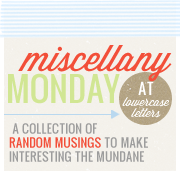 I hope everyone had a wonderful Easter holiday over the weekend!! We had a nice time here..the weather was better than what was predicted before the weekend hit so that was a nice suprise! Couldn't help but think that next Easter we'll be hiding eggs for Makayla..buying her first Easter dress..and most importantly, teaching her about the death, burial, and resurrection of Jesus!
I totally got into 'baby mode' while out shopping on Friday. I picked up most of what I could think of that was left on my list of things I really needed to have before she makes her arrival. Baby bathtub, pack n' play, diaper genie, plus alot of other small essentials. I also found a cutie orange dress for her at Target which may or may not be her coming home outfit!!!
(a link since I couldn't copy and paste the picture)
Damon spent his saturday off cleaning out the garage. He did an AMAZING job and it looks better than ever, imo! He even gave my car his old parking 'spot' which is closer to the backdoor to the garage. Will make it easier when I'm bringing Makayla in and out and give me more room as well. Love you honey!
Still trying to find a pediatrican for Makayla..going around and asking advice to various friends who have babies has proven to be the best method thus far. I know I might not pick 'the one' right off the bat and might end up switching over time..I just want to pick a good one the first go around. Pray for me!!