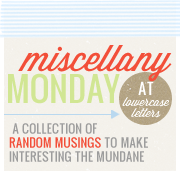 We started our weekend off right by having our first dinner outside on our new outdoor dining set we bought last week! On the menu? Homemade pizza..yumo!! It was a great day for enjoying the springtime outdoors!
Saturday was spent in Beckley. We hadn't been over there in a few weeks so it was really good to get to head back! An Amish Store that we stopped into over there was having a 3 year anniversary celebration and with my purchases (a new bible cover, diaper bag, and brocolli/cheese soup mix) I got a little treat bag filled w/homemade strawberry jam, a beef stick, homemade chocolate sucker, and a coupon for my next visit! Sweet! Plus they were giving away free samples AND when I checked out I also won a $5 gift card!! Here is my diaper bag...the bible cover is identical to it...
(technically its a purse..but I'm going to use it as a diaper bag!)
A little something funny..it was raining the other day and Damon brought Thomas in to relax with us for a bit. Now granted..in the wintertime this happens quite often as he brings Thomas from the back bedroom we keep him in into the living room w/us..but it makes for such a funny picture because my whole 'gang' is together! Of course I'm not in the picture since I was the one who took it..but I'm usually on the couch beside Damon..behind Ravey. One big happy family!
(Ravey doesnt know what Thomas even is until she sees his tail..thats why she tolerates him this close!)
On sunday we had a church dinner!! I took some homemade fudge (both chocolate and peanut butter), coconut bread pudding, and cucumbers/onions in italian dressing. We had a GREAT time and a young man gave his life to the Lord during the service!!!! I only thought to take one picture beforehand..so here is it..of the food..of course!
And lastly, I decided to make a friend of mine a sign for when her baby comes into the world this summer. I made one for Makayla a little while ago (need to take some pictures of it!) and it turned out perfectly! My friend is having a little boy and having a Noah's Ark theme for his nursery..so this is how his turned out. I was going to give it to her at church yesterday, but she wasn't there..so hopefully I'll see her sometime real soon to give it to her! What do ya think?