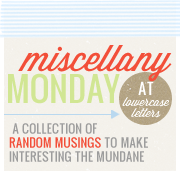 Yesterday we had Pastors Appreciation Day/Old Fashioned Days at our church. It was alot of fun, as usual, and its always fun to get together with my brothers and sisters in Christ and enjoy a potluck dinner!
This morning, we had a power outtage..which is why my post is a little later than usual on this monday! Thats a monday for you, right?! Anyways, the power came back on around 3pm..so not too awefully bad. Just hope thats not a sign of things to come this winter!!! At least we have a generator now..just in case!
On friday, we got a huge blessing in HIGH SPEED INTERNET!!!!!! You guys don't know how long I've waited for this day..and it makes blogging, emailing, surfing the net..THAT much more enjoyable!! Bliss! :-)
My dad had hand surgery last week and is recovering nicely now. Went to see him on saturday and he was doing good..hearing of the high speed internet definately got his interest peaked..and I dare to say that they'll be calling in the very near future to get theirs hooked up!
This little gal has been giving me a major HEADACHE this evening! Any tips y'all? I had to get her a capstar (aka-flea pill) on saturday. Of course anyone who has a cat knows, giving them a pill is NOT an easy task! So I got the brilliant idea to crush it up and mix it with some butter, since she LOVES the stuff. Mistake. She figured it out with one lick and refused to eat the rest. I mixed it in w/her wet catfood..she's refusing to eat THAT! Now she's meowing her head off as we speak, wanting some food, but not what she's got down in there. Damon says she must think I'm trying to poison her. Why did God have to make cats so smart?!??