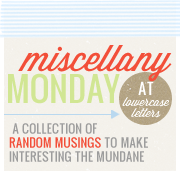 I was 'finally' able to make it out of the house on Saturday! My whole weeks plan of menus was thrown off course by a couple circumstances so I was desperate to get out by Saturday! My mom and I headed out and had such a nice time! We rarely get a chance to do little things like that together so I was especially grateful for our outting. I picked up a dark pink maternity sweater and a cute black and gray dress at Motherhood Maternity with some money I got for my birthday! Score!!
While out on the town Saturday, we swung by the hospital where one of our church members has been at for a couple of days. He was recently diagnosed with cancer. I wanted badly to see him and his wife because they are two very special people in both mine and Damons lives! It was so good to see them..and he looked especially well. Pray for the Harvey family if you have a prayer list.
We made it to church Sunday morning! Though few in number, the message was good (as always) and the fellowship sweet. I do love my church family!!!!
My weekly phone call from my BFF came last night. We had a great chat..with little drama to report in either of our lives..which was a good thing! I love catching up with her and we always have such a fun time chatting.