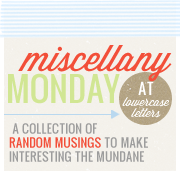 I finally got around to taking a picture of my mirror in our master bathroom that I sort of 're-did' last week with the grapevine and lights. I LOVE how it turned out..what do you guys think?
I got some more great deals at Motherhood Maternity over the weekend! If your prego or ever become..go to this store ladies!! They have great stuff at great prices (and have a clearance section I always hit). Here is what I bought for myself..
(first time I saw this I KNEW I had to have it..lol!)
And the best part? Buy one get one 50% off right now!!
If you haven't taken part in the special offer
Shutterfly
has going on right now..check it out now!! I posted about it earlier on my blog..here is a link to that
link
. I plan on using my $25 gift certificate on my upcoming baby shower invitations! Great timing, huh?
So far..Damon is luvin' his new job! After working for a week at the new place..can you believe he bought pizza for the 'guys' one night?!? Thats NEVER happened before..he must really like it down there! And he's been telling everyone how much he likes it and is glad he's back to working underground again. I'm so happy he's happy! :-D
Doctor's appointment for me tomorrow (again)..ultrasound actually! Keep me in your prayers (and lil' Makayla)! Hoping she cooperates this time and STAYS STILL long enough for them to get the pictures they need of her little precious heart! Last time she kept turning and flipping on her back..they couldn't get them..thus is why I have to go back. If this is any indication of how active she's going to be once she's born..I'd better put my running shoes on now!!
(Thats Makayla's little foot..long and skinny like mommies!)