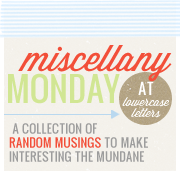 I finally finished getting registered for our baby shower thats going to be next month! I hope that I got everything down that I needed to. Its more complex registering for a baby than a bridal/wedding shower, don't you think? Anyways, Walmart is NOT my friend after this experience. Customer service STUNK with helping me out and it took 3 tries at 2 different Walmarts before I was able to get it done. And then after I got home..I still wasn't sure it even 'took' because it wasn't showing up online! Thankfully..it was there after 24 hours..guess it takes time to get in their system. Ugh. Target, however, was wonderful. I love them.
Speaking of the shower, I also got the baby shower invitations ordered! Yipee! I LOVE the way they turned out..gotta love Shutterfly! They should be in sometime this week (I'm hoping).
We woke up to SNOW on the ground sunday. SNOW?! Really? Thats what I get for not watching the weather forecast for a few days. I was totally shocked..especially considering we had temps in the 50s-60s lately.
Pregnancy is officially starting to wear me out. After being out all day on saturday, I was wiped out all that night and all of sunday. Unfortunately, because of this we were unable to attend church which I really hated. :-( We're definately going to have to make our trips out shorter from here on out.
And since Ravey has been pestering me the entire time I've been writing this post..I'll include her to please her! She would like to tell everyone that spring is right around the corner, because the birdies have been coming to the window more and more lately to eat the sunflower seeds momma puts out for them (and for her enjoyment)!