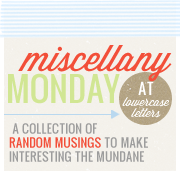 Is it my imagination..or does it actually feel like fall out today?!?!? After the 90 degree heat of last week..this is truely what I've been waiting for!!!!
Since we are having a nice cool day..I thought it would be the "perfect" time to wear some new lounge pants I picked up at Aeropostale over the weekend! LOVE that store (its become my newest fav though I can't fit into the teeny tiny shirt they have..the lounge pants, etc are up my alley!) and have also come to like Rue 21..not so much for me (though I have found a few items in there the past couple times for myself) but for my MAN! Wow..what sexy clothes for a guy! Me likeys!!
(Necklace I got at Rue 21 recently..please excuse the un-ironed white shirt!)
Had a wonderful sunday homecoming at our church!! Along with special singing and preaching we had a potluck dinner afterwards! Gotta say..never seen so much good food in all my life! Just wish Damon could have went too..work kept him from attending. :-(
Just got back from yet another trip to H&R Block..ugh! If the government wants to give people a first time homeowners credit..why do they have to make it so stinkin' hard? *Hopefully* it'll all get straightened out this time and we'll get some moo-lah!
Not sure if I should do this or not..but I feel the good Lord is leading me to..so here goes. My dear friend Kristin did the same for me a couple months ago when I was going thru the same thing, and now unfortunately a new friend of mine is experiencing the same thing I did. Head over and give
Mrs. Lydon
some words of encouragement..she could really use some uplifting (and prayers) right now.