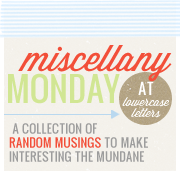 So, the weekend I just had was FANTASTIC! After the past couple of weeks we'd had with the miscarriage, ER visit, doctor visits, power outtages, and everything else life could possibly throw at us..we sure did need this weekend! Some highlights..we saw the movie Cats and Dogs (very cute and funny), did some shopping (I'm now set for vacation, clothing-wise!), went on a 4-wheeler ride in the mountains with my man (nothing like holding onto your love while enjoying nature!), waded in the creek with our dog, Blaze, and enjoyed a lazy sunday afternoon!! Bliss!!!
Ok this might be a little 'much' for some of you..but anyone out there have a larger-than-average chest like me? I try on button up shirts in stores all the time in HOPES that one might fit me in the chest area without it looking like I'm going to pop a button! Someone seriously needs to take us larger busted girls into consideration!!!
I'm about to finish up a project I've been working on (on and off) for the past couple weeks and hope to display the end result on here sometime this week! Fingers crossed!
We are starting to have a bounty of apples from our apple tree out front. We cut up some over the weekend and froze them (to use for fried apples)..and I made a homemade apple cake (Damons fav). I'm hoping to make some apple jelly in the near future..anyone have any ideas what on earth I can do with all these little gems??
When I was dealing with the miscarriage a couple weeks ago..I went ahead and bought a baby name book at Walmart even though I knew at that moment..things weren't looking good as far as the pregnancy went. I bought the book in faith you might say. Anyways..while looking thru it last night and talking on the phone with a good friend..we literally were howling in laughter at some of the names I was finding. I mean come on..who is going to name their kid Chandrakishore?!? *Disclaimer..I apoligize if anyone out there does indeed have a child named the previous name mentioned. Its a very 'unique' name indeed!!! :-)
Don't you just love phone-free weekends?! Each time Damon is off for the weekend..as soon as he walks in the door from his last shift..all phones immediately are turned off..until he walks back out the door when returning for work. Its just a rule I've adopted..some might not like it..but we found that its almost a must for us..if we want to relax any that is! And after he works 12 days straight..relaxation is top priority!!
Hope your having a great monday full of miscellanies! :-)